Group Purchasing Programs
Are you interested in helping your ministry increase your insurance coverages and reduce premiums? We can help. The Group Purchasing Programs allows ministries to band together as a purchasing group. This enables the group to buy insurance with greater negotiating power than what is currently available to them on an individual basis in the marketplace. Most ministries see a 18-22% savings on average while greatly improving their coverage.
Advantages of a Group Purchasing Program include:
Creating tailor-made coverage
Obtaining price stability
Implement risk management & loss prevention programs
Utilize enhanced customer services
Leverage your insurance dollars to do more for you and your ministry
Existing Programs include: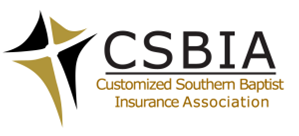 Contact us for more information on how the The Advantage Group Purchasing Programs can help your ministry.